Search Results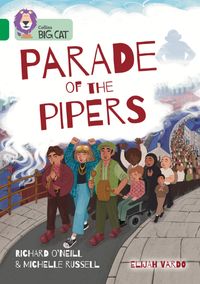 Parade of the Pipers: Band 15/Emerald (Collins Big Cat)
Collins Big Cat supports every primary child on their reading journey from phonics to fluency. Top authors and illustrators have created fiction and non-fiction books that children love to read. Levelled for guided and independent reading, each book includes ideas to support reading. Teaching and assessment support and eBooks are also available.
Big Cat for Little Wandle Fluency – The Brilliant Barber Bus: Fluency 4
Big Cat for Little Wandle Fluency has been developed in collaboration with Wandle Learning Trust and Little Sutton Primary School. It consists of a range of chapter books with increasing word counts across 10 fluency levels aimed at children in Year 2 and 3. Each book builds reading confidence, stamina and speed and nurtures a love for reading.