Search Results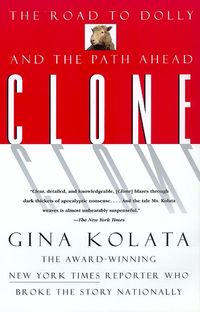 The birth of Dolly -- the world's first clone -- placed in our hands the secret of creation. Few discoveries have so altered our notion of what it means to be human, or presented such a Gordian knot...
The Best American Science Writing 2007
Provocative and engaging, this collection brings together the premiere science writing of the year. Featuring the imprimatur of bestselling author and New York Times reporter Gina Kolata,...