The festive season is upon us, and when the weather gets cold there's nothing quite like curling up by the fire with a holiday rom-com to put you in a jolly mood! So grab a mug of hot cocoa and settle in for some delightful winter reading because we've put together a list of our favourite festive reads!
Picture this – it's your favourite time of the year, December, but that special spark just isn't there. Enter Ben, our main man, whose marriage to Daphne is hanging by a thread. So when his old flame Alice gets back in touch, Ben can't help but get caught up in a whirlwind of 'what ifs'. But when a mysterious, twinkly-eyed stranger sells Ben a mysterious watch, his world is flipped upside down as he's been catapulted back to the 5th of December, 2005. The day he chose Daphne over Alice with their first magical kiss. Now Ben must make the biggest decision of his life, all over again. But this time around, will he finally find the courage to follow his heart in this heartfelt holiday rom-com?
Bee Hobbes is a plus-size adult film star powerhouse. With a huge following and two supportive moms, Bee couldn't ask for more. But when her favourite producer asks her to trade risqué for wholesome by starring in a Christmas movie he's making for the squeaky-clean Hope Channel's holiday season, her career takes a more family-friendly direction—until she discovers her co-star is none other than former boy band heartthrob−and her childhood crush−Nolan Shaw. Things heat up quickly when Nolan spots his ClosedDoors account favourite, Bee, on set. But they need to be careful. The reporter who tanked Nolan's music career is on the prowl and if they can't keep their fling under wraps, it might be the end for their merry little meet-cute.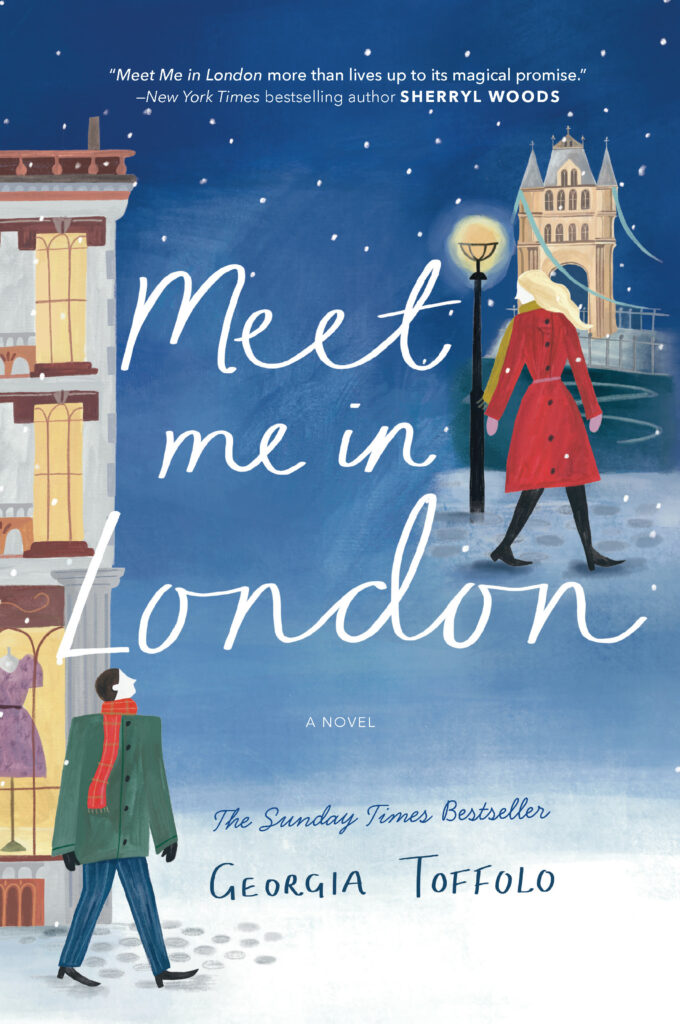 Aspiring fashion designer Victoria Scott dreams of launching her own Chelsea boutique. But after her ex left her high and dry, there's little chance of quitting her day job. Enter Oliver Russell, the brains behind the posh new department store opening up down the street. Lying to his mother about having a girlfriend has left him in the holiday lurch. Oliver knows how important it is for his parents to believe he's settled down. Especially if he's going to carry on the family's retail empire. Then, a chance meeting with Victoria changes everything and Oliver makes her an offer that'll solve both of their problems. But as Oliver's parents delight over his newfound relationship, what started as a fake romance soon becomes all too real to untangle.
For Landon Stackhouse, being called up from the Calgary farm team is exciting and terrifying, even if he rarely leaves the bench. A loner by nature, Landon knows he gives off strong "don't talk to me" vibes. The only player who doesn't seem to notice? Calgary's superstar, Casey Hicks. Casey treats Landon like an old friend and he's endlessly charming and a little too laid-back. But Landon needs a place to live and Casey hates being alone. As roommates, Casey refuses to be defeated by Landon's one-word answers. And Landon comes to notice a few things about Casey too, like his easy smile and sparkling eyes. Spending the holidays together only intensifies their bromance-turned-romance. But as the new year approaches, the countdown to the end of Landon's time in Calgary is on.
Former boy band member Kallum Lieberman leads a carefree life running a pizza chain and casually dating (if you can call it that). Until a past sex tape resurfaces, landing him a leading role in a sexy Santa biopic. Meanwhile, Winnie Baker, an actress whose perfect life has fallen apart is ready to redefine herself through a spicy Christmas movie. Despite their shared Hollywood past and hesitations about co-starring, Winnie and Kallum soon find themselves drawn to each other. They say opposites attract, but is this holly jolly ever after really ready for its close-up?
A festive holiday rom-com following Evie Bird, a romance writer whose latest bestseller is being made into a Christmas movie. The only problem? Her first meeting with Duke Carlisle, the world-famous actor who landed the role of her leading man is frosty. But when images of them arguing leak to the press and put the movie in jeopardy, Evie and Duke are left with no choice but to fake date until the cameras stop rolling.
Meet Melody Gallard, music royalty's kid with a quiet life and a passion for restoring old books. But when an irresistible gig to reunite her mom's legendary band for a live TV special comes knocking, Mel begins to wonder if it's time to shake up her quiet life and see him again—the only other person who could wrangle the rock and roll divas. Enter Beat Dawkins, the charming son of the band's lead singer. When they met as teenagers, sparks flew. But that was nothing compared to the tension building as they embark on a mission to reunite their mothers for one last concert. There's only one problem. A decades-old scandal could wreck everything—the reunion, their mother-child relationships, and their newfound love in this sizzling holiday rom-com.
Psst, have you heard?
Tessa Bailey is Indigo's Author of the Month!



Celebrate the season with a spicy holiday rom-com sure to keep you warm this winter and enter for the chance to win 1 of 5 Tessa Bailey book boxes featuring her new book, Wreck the Halls and a "Sleighing my TBR" toque!
Shop all of Tessa's books in store and online this month at Indigo and save 25% ​​➡
NO PURCHASE NECESSARY TO ENTER OR WIN. A PURCHASE WILL NOT INCREASE YOUR CHANCES OF WINNING. Contest opens November 17 at 12:00 AM and closes November 30 11:59 PM ET. Enter online at https://www.harpercollins.ca/frenzyblog/holiday-rom-com-roundup/. Open to legal residents of Canada, excluding Quebec, who have reached the age of majority in their province/territory of residence or older. Void where prohibited by law. Five (5) prizes available to be won, consisting of 1 Tessa Bailey book box featuring Wreck the Halls and a Sleighing my TBR toque. Prize Approximate Retail Value: $75 CAD. PRIZES MUST BE ACCEPTED AS AWARDED. Maximum of one (1) entry allowed per person, plus five (5) bonus entries. View the Official Rules.