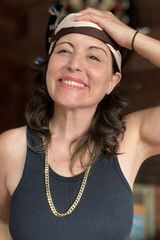 Discover Author
Deborah Stoll Books & Biography
Biography
Deborah Stoll is a journalist, lyricist, short story writer, animator and screenwriter. Her essays, and articles have appeared in the LA Times, The Economist, LA Weekly, SF Chronicle, Punch Drink, IAM&CO, Ignite and Weedmaps.
Her short stories can be found in the seminal issue of Slake, in the literary magazine Swivel and on Hillary Carlip's Fresh Yarn. Her former band, Hot As Sun, opened for Foster the People, Gotye and Phantogram and can be been heard on TV shows like Glee, CSI Miami and Pretty Little Liars and in movies like For A Good Time Call.
Deborah's film and TV scripts have been recognized at Sundance, Slamdance, and the Hollywood Screenplay Contest. Long before, during and long after, she worked in dive bars, cocktail bars, tequila bars, after-hours bars, strip clubs, and nightclubs.