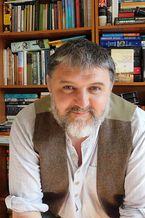 Discover Author
Billy O'Callaghan Books & Biography
Biography
Billy O'Callaghan was born in Cork in 1974, and is the author of three short story collections: In Exile and In Too Deep(2008 and 2009 respectively, both published by Mercier Press), and The Things We Lose, The Things We Leave Behind'(2013, published by New Island Books), which was honoured with a Bord Gais Energy Irish Book Award and which has been selected as Cork's "One City, One Book" for 2017.
His first novel, really a ghost story entitled The Dead House, was published by a small Irish press (Brandon Books/O'Brien Press) in May 2017, and will be published in the U.S. by Arcade in May 2018.
A recipient of the 2013 Bord Gais Energy Irish Book Award for Short Story of the Year, and a 2010 Arts Council of Ireland Bursary Award for Literature, his story, "The Boatman" was recently shortlisted for the 2016 Costa Short Story Award. He has won and been shortlisted for numerous other honours, including the George A. Birmingham Award, the Lunch Hour Stories Prize, the Molly Keane Creative Writing Award, the Sean O'Faolain Award, the RTE Radio 1 Francis MacManus Award, the Faulkner/Wisdom Award, the Glimmer Train Prize and the Writing Spirit Award. He was also short-listed four times for the RTE Radio 1 P.J. O'Connor Award for Drama. He also served as the 2016 Writer-in-Residence for the Cork County Libraries.
http://billyocallaghan.ie/en/