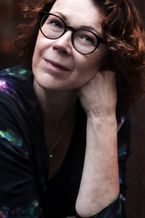 Discover Author
Tove Alsterdal Books & Biography
Biography
Tove Alsterdal is an established and well respected Swedish journalist, novel dramaturge and script writer. For the last 25 years she has written for theatre as well as paper media, television, radio, and film. She is also known as the editor of Liza Marklund's best selling crime novels.
In 2009 Tove Alsterdal published her successful debut novel The Forgotten Dead. The second one, Grave of Silence, was published in January 2012 and has been equally praised for the suspense and language, as well as a story that extends the boundaries of the genre.
Tove Alsterdal was born in 1960 in Malmö. Her family has its roots in the very north of Sweden, a rural borderland where her second novel takes place.
She now lives in Stockholm with three daughters.