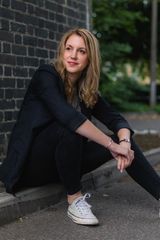 Discover Author
Claire Douglas Books & Biography
Biography
Claire Douglas has worked as a journalist for fifteen years writing features for women's magazines and national newspapers, but she's dreamed of being a novelist since the age of seven. She finally got her wish after winning the Marie Claire Debut Novel Award, with her first novel, THE SISTERS. She lives in Bath with her husband and two children.
Koren Zailckas is an internationally bestselling writer, and has contributed to the Guardian, U.S. News & World Report, Glamour, Jane and Seventeen magazine. She currently lives with her family in the Catskills mountains of New York.
Lili Anolik's work has appeared in VANITY FAIR, HARPERS, and THE BELIEVER. She graduated from Princeton University and received her MFA from Boston University. She lives in New York City with her husband and baby.
Other books by the author