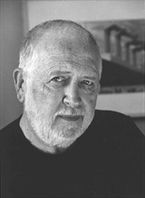 Discover Author
Carolyn Ives Gilman Books & Biography
Biography
Carolyn Ives Gilman writes both fiction and nonfiction about frontiers. Growing up close to the U.S.-Canada boundary, she became a historian of borders between nations, races, and cultures, and a writer of fiction about even more exotic worlds than ours.
Carolyn Ives Gilman's most recent novel, Isles of the Forsaken, starts the story concluded in Ison of the Isles; it has been compared to the works of Mary Doria Russell and Ursula K. LeGuin. Her first novel, Halfway Human, was called "one of the most compelling explorations of gender and power in recent SF" by Locus magazine. Her short fiction has appeared in Fantasy and Science Fiction, The Year's Best Science Fiction, Bending the Landscape, Interzone, Universe, Full Spectrum, Realms of Fantasy, and others, and she has a collection of short fiction, Aliens of the Heart, from Aqueduct Press. Her work has been translated and reprinted in Russia, Romania, the Czech Republic, Sweden, Poland, and Germany. She has twice been a finalist for the Nebula Award.
In her professional career, Gilman is a historian specializing in 18th- and early 19th-century North American history, particularly frontier and Native history. Her latest nonfiction book, Lewis and Clark: Across the Divide, was featured by the History Book Club and Book of the Month Club. Her history books have won the Missouri Governor's Humanities Award, the Missouri Conference on History Best Book Award, the Northeastern Minnesota Book Award, and the Outstanding Academic Book of the Year award from Choice magazine. She has been interviewed on All Things Considered, Talk of the Nation, History Detectives, and the History Channel. She is currently working on a history of the American Revolution on the frontier. Carolyn Ives Gilman is a native of Minnesota who now lives in St. Louis and works for the Missouri History Museum.