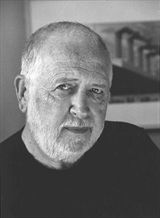 Discover Author
Mike Carey Books & Biography
Biography
Linda, Louise and Mike Carey are three writers living in North London. Sometimes they write together, sometimes alone.
Louise wrote The Diary of a London Schoolgirl for the website of the London Metropolitan Archive. She also co-wrote the graphic novel Confessions of a Blabbermouth with Mike.
Linda, writing as A.J. Lake, authored the Darkest Age fantasy trilogy. She has also written for TV, most notably for the German fantasy animation series Meadowlands.
Mike has written extensively in the comics field, where his credits include Lucifer, Hellblazer, X-Men and The Unwritten (nominated for both the Eisner and Hugo Awards). He is also the author of the Felix Castor novels, and of the X-Men Destiny console game for Activision. He is currently writing a movie screenplay, Silent War, for Slingshot Studios and Intrepid Pictures.
They share their crowded house with two other writers/artists, a cat, and several stick insects.