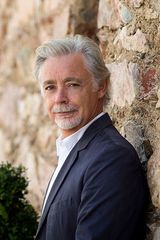 Discover Author
Eoin Colfer Books & Biography
Biography
<b>Eoin Colfer</b> is the author of the internationally best-selling <i>Artemis Fowl</i> series, which was adapted into a major motion picture from the Walt Disney Studios.
He also wrote the critically acclaimed WARP trilogy, and many other titles for young readers and adults.
In 2014, he was named Ireland's laureate for children's literature. He lives with his wife and two sons in Dublin, Ireland, where he is working on the next Fowl Twins novel.
Other books by the author