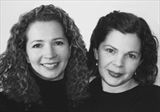 Discover Author
Elizabeth Kann Books & Biography
Biography
Elizabeth Kann is a doctor whose writing has appeared in a variety of publications. She lives in Pennsylvania with her husband and three children.
victoria y elizabeth kann son hermanas. Se criaron en Brooklyn, Nueva York. Aunque la autora Elizabeth Kann también es doctora, aún no se ha encontrado con un caso de Rositis en la vida real. Sus obras escritas han sido publicadas en varios diarios y revistas. Vive en Pensilvania con su esposo y sus hijos.
El trabajo premiado de la autora e ilustradora Victoria Kann ha adornado las portadas y páginas de varias revistas, diarios y libros. Cuando no está ilustrando, puedes encontrarla probando deliciosos pastelitos en las confiterías de Nueva York junto a su esposo y sus dos pequeñas Rosalinas.
Other books by the author