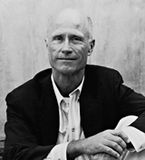 Discover Author
Michael Cart Books & Biography
Biography
Michael Cart is a writer, a lecturer, a consultant, and a nationally recognized expert in YA literature. He is the former director of the Beverly Hills (California) Public Library and a past president of the Young Adult Library Services Association, and his column "Carte Blanche" appears monthly in Booklist magazine.
He is the author or editor of twenty books, including the gay coming-of-age novel My Father's Scar, an ALA Best Book for Young Adults; From Romance to Realism: 50 Years of Growth and Change in Young Adult Literature; and—with Christine A. Jenkins—The Heart Has Its Reasons, a critical history of young adult literature with gay/lesbian/queer content. His many anthologies include Love and Sex: Ten Stories of Truth, Necessary Noise: Stories About Our Families as They Really Are, and How Beautiful the Ordinary: Twelve Stories of Identity.
In 2008, he became the first recipient of the YALSA/Greenwood Publishing Group Service to Young Adults Achievement Award, and in 2000, he received the Grolier Foundation Award for his contribution to the stimulation and guidance of reading by young people. Mr. Cart lives in Columbus, Indiana.